38 Metropole Private, Ottawa
On September 14th, 2017 there were 0 Active Condos for sale at 38 Metropole Private on the Multiple Listings Services, (MLS®).
Are you on the market for a Condo at 38 Metropole Private?
Would you like to receive "Hot New Listings" as they enter the market?
Simply click on the "38 Metropole Private" photo below and you will be set up for FREE, with no obligation!
The Metropole - 38 Metropole Private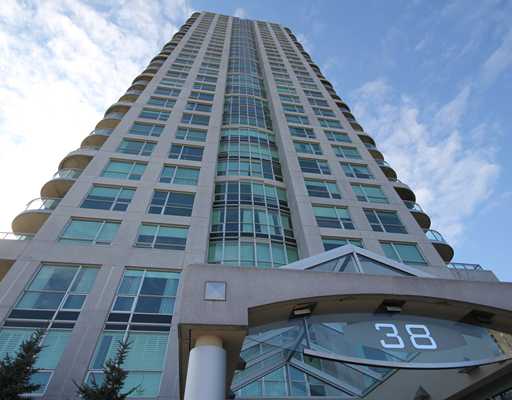 38 Metropole Private, Ottawa.
The Metropole!
38 Metropole Private, the high-rise condominium developed by Minto, stands proudly and stylishly as the tallest residential building in Canada's capital city. The Metropole towers over its surrounding landscape and neighborhood, and its 32nd top-floor nearly touches the clouds. The Metropole has quickly become both a landmark along Ottawa's skyline as well as a shining jewel in the crown of Ottawa's architecture.
The Metropole is located in the western part of the city on Island Park Drive, overlooking the Ottawa River, just a short walk from the heart of Westboro.
The Metropole opened shortly after Minto's construction was completed in July 2004, and is now home to 152 luxurious suites that embody sophistication, elegance and comfort all at once.
Attended by a 24 hour concierge, the Metropole's opulent and tranquil lobby sets the perfect tone for the rest of the building. Stepping through the lobby, passing by the study and party room, you come to Club Metropole which features an indoor pool, male and female saunas, an exercise room, change rooms and fully furnished guest suites which rival nearly any luxury hotel suite in Ottawa.
Each of the 152 residential suites features stunning nine foot ceilings and floor-to-ceiling windows which offer panoramic views of the city lights and the Ottawa River. The finishings are modern and chic, while still offering the warmth of home.
Find out how to live at 38 Metropole Private, the Metropole, by Minto. Click on the photo for a complete list of listings for sale or for rent.
Map of 38 Metropole Private, Ottawa, Ontario, K1Z 1E9.
38 Metropole Private, Condominium Corporation # 687.
Condo fee's for 38 Metropole Private include: Heat, Hydro, Water, Management, Caretaker, Recreation facilities & Building Insurance.

Condo Suite heating source: Natural Gas, Forced Air and Central Air Conditioning.

Facilities include: Party room with full kitchenette and washroom, library room, 24 hour Concierge/Security, lap pool, fitness centre, His/Hers change rooms with saunas, property management office and 3 guest suites.

Property Management for 38 Metropole is Taggart: 613-234-7000
38 Metropole Private. Live the good life!
All Rights Reserved -2012 ©