What's your Condo worth?
Are you thinking of selling your Ottawa condo?
Would you like to know what your condo is worth in today's market place?
Simply click on the photo below and we will provide you with a complimentary condo evaluation, with no obligation!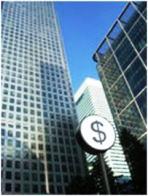 If you will be selling your Ottawa condo in the near future, there is valuable information that you should consider. The most important question when contemplating a sale, is what your property will be worth.
Bytown Condos understands the importance of pricing your condo appropriately and setting the list price for your condo involves evaluating various market conditions and financial factors. During this phase of the condo selling process, Bytowncondos will help you set your list price based on the following criteria:
Comparable active listings

Location

Upgrades and/or improvements

Incentives

Market conditions
Bytowncondos is pleased to offer you a complimentary comparable market evaluation on your condo, and we will share with you our tips, secrets, resources and marketing tools to sell your condo for top dollar.
Take advantage of this opportunity and meet The Team today! This service is completely free with no obligations.
It's time to Sell! Let us show you what your Ottawa Condo is worth today and how to maximize the sale price and terms that work for you. Click on the condo appraisal picture for a complementary evaluation!
All Rights Reserved- 2012 ©