Living in Sandy Hill
There are currently 18 homes for sale in Sandy Hill, and 40 condos for sale in Sandy Hill.
Are you planning a move to Ottawa's Sandy Hill neighbourhood?
Would you like to receive "Hot New Listings" in Sandy Hill?
Simply click on the "Sandy Hill" photo below and you will be set up for FREE, with no obligation!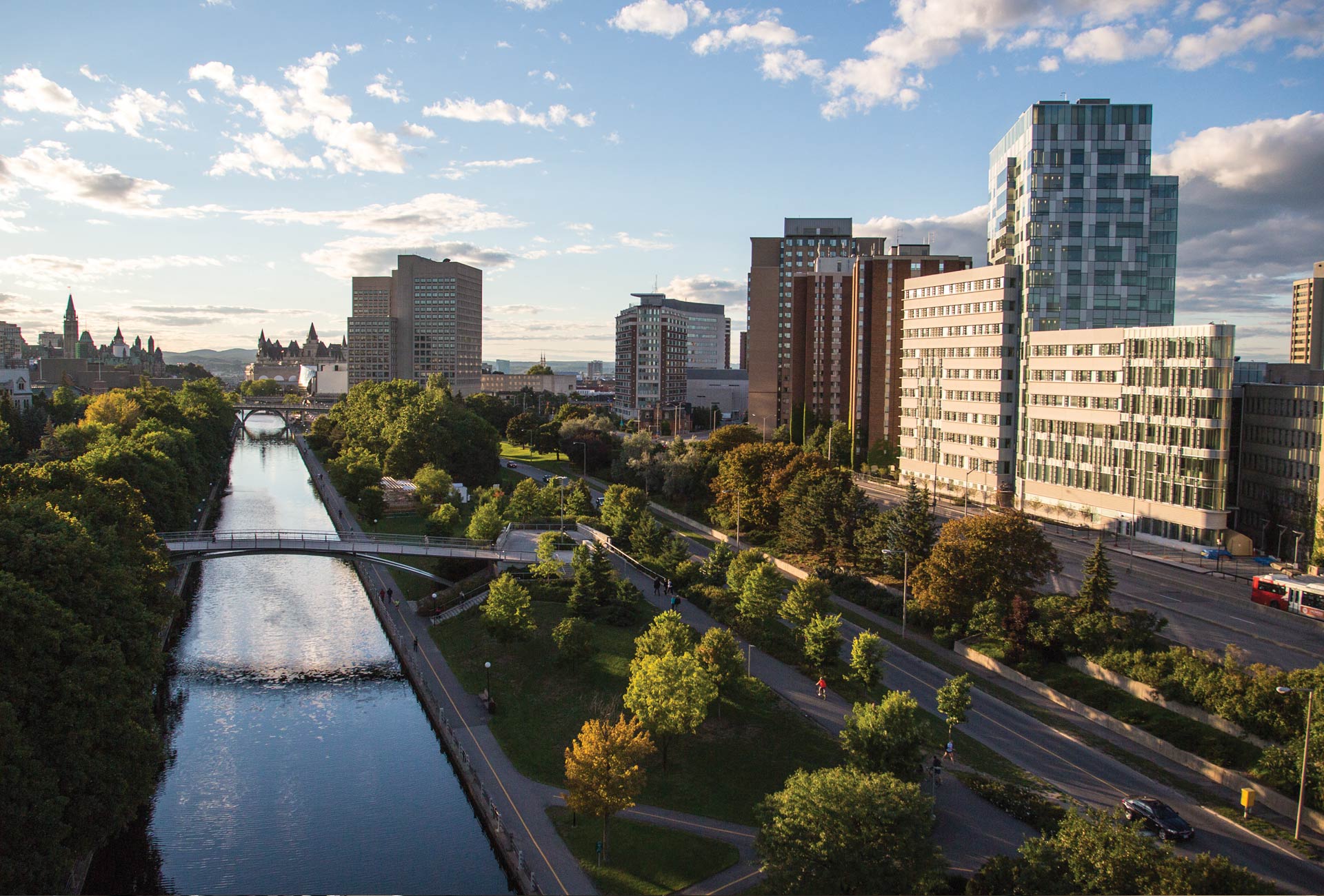 Sandy Hill, Ottawa, Ontario.
Ottawa's Sandy Hill Neighbourhood: Traditional charm, youthful energy and a pedestrian's dream
The Sandy Hill neighborhood in Ottawa is located just east of downtown. Perfect for professionals, families, and recent graduates, this established neighbourhood has a lot of character and is within walking distance to Ottawa's downtown core.
Sandy Hill Fact: Sandy Hill his home to more than 30 embassies.
Highlights:
Sandy Hill has a large variety of real estate options waiting for you
Sandy Hill real estate has a unique and distinct character that reflects its historical roots. Named for its hilly geography and sandy soil (due to its proximity to the Ottawa River), the Sandy Hill real estate scene features a large selection of 19th century detached properties. condos and low rise multi-unit buildings. The east side of Sandy Hill tends to attract more affluent professionals searching for homes that have a breathtaking view of the Ottawa River, while the western edge tends to cater to university students or recent graduates who want to live close to the University of Ottawa campus. Central Sandy Hill has real estate options that fall somewhere in between. With so many different housing choices in one neighbourhood, make sure you book viewings throughout Sandy Hill to find the home that perfectly suits you.
The Sandy Hill real estate market is a strong one with properties appreciating considerably over the last 20 years. Since the average price for a condominium in Sandy Hill is about $350,000 and single family homes average about double that, purchasing a condo is an affordable way to live in this great community. Plus, since Sandy Hill has a relatively small geographical footprint and historical character that must be preserved, new construction in the neighbourhood tends to be less common compared to other Ottawa neighbourhoods, which means that the value of existing real estate in Sandy Hill stays strong!
Sandy Hill Neighbourhood Fact: Strathcona Park, occupying 15 acres of the eastern edge of the Sandy Hill neighbourhood, was formally used in the 1890's as a rifle range and training ground for soldiers before they departed to fight in the Second Boer War.
Sandy Hill residents enjoy ultra-short commute times
Sandy Hill is perfectly situated for people who want to be close to the downtown core but live in an established neighbourhood with character. Since Sandy Hill and downtown Ottawa are next door neighbours, going back and forth by car, bus or bike is easy. Nearly 70% of Sandy Hill residents use public transportation, walk or bike to work.
Sandy Hill Neighbourhood Fact: The Sandy Hill neighbourhood has a nearly equal number of people who speak English and French.
Sandy Hill is a great place to learn something new
Are you a lifelong learner? Residents of Sandy Hill are just steps away from one of Canada's top ranked universities. The University of Ottawa was established in 1848 and has grown to offer more than 450 programs in 10 faculties—but you don't have to be a registered student to enjoy everything the university has to offer.
Every year, the University of Ottawa packs its calendar with many special events that are open to the public, including lectures, workshops, panels, conferences, concerts and exhibitions. Looking to add a little something special to the usual night out? Why not kick off your evening by attending a public lecture? It will certainly lead to interesting dinner conversation! If you're looking for something more in-depth, consider taking a professional development course to advance your career or simply sign up for a class in something you've always wanted to learn.
Sandy Hill Neighbourhood Fact: The Laurier House, built in 1878 and located at 335 Laurier Ave East, was formerly the residence of two Canadian Prime Ministers.
A variety of cuisines and drink options are just around the corner
Sandy Hill restaurants reflect the diversity of the people living in the neighbourhood. Whether you're searching for Ottawa's best tacos, shawarma or kebobs, there is no shortage of different cuisines to sample.
Although Sandy Hill has everything from upscale fine dining to coffee shops and cafés, Sandy Hill's food scene is perhaps best known for its pubs. These aren't just any old pubs; they're super-delicious taste experiences that carefully pair the best local ingredients with craft beers to create gastronomical masterpieces! Get ready for great nights out with friends—not to mention great deals on meals—that only Sandy Hill can offer.
In the mood for something a little more upscale? Hop on public transit to downtown Ottawa, just a few minutes away.
Be part of the excitement and make Sandy Hill your new home.
· Real estate: Many different price points, from luxury living to student housing
· Walkability score (out of 100): 95
· Transit score (out of 100): 95
· Restaurants and bars: 40+
· Population: 12,490
· Number of specialty food stores: 7
· More than double the average number of community gardens
· Boundaries: Rideau-Besserer-Daly Avenue to the north, the Rideau River to the east, Highway 417 and Nicholas Street to the south, and the Rideau Canal to the west
Living in Sandy Hill, Ottawa, Ontario Canada!